The Moroney Company, established in 1997, is a sales and marketing company focusing on the consumer packaged goods industry.  We work with manufacturers and retailers to help bring consumer products to market. Our management team has the knowledge and years of experience to provide your company with the service it needs to succeed in the retail industry.We have a solid, professional administrative staff which provides exemplary customer service.
Mark Moroney, President
As President of this corporation, Mark has over 35 years experience as a marketing/sales executive, having contributed to the success of companies such as Reebok, Tambrands, Playtex and Hunt Wesson Foods. In the consumer packaging field, Mark has several years' experience working as a broker in supporting food and non-food businesses. He has demonstrated leadership skills and a proven track record in business turnaround situations. He consistently produces outstanding results by developing successful strategies, objectives and organizations.
Brian Flannery, Senior Sales Manager
Brian joined The Moroney Company in 2000 as a Senior Sales Manager, bringing over 30 years experience in the industry. He began his career as a business development manager at Merkert Enterprises, handling lines such as Nestle, Heinz, and Quaker. Brian later worked for Advantage Sales and Marketing  as a department manager overseeing major manufacturers. He has experience in all classes of trade and has an established record of outstanding sales growth for both existing and new manufacturers.
Brian Moroney, Sales Rep/Marketing Analyst
Brian joined The Moroney Company in 2009 as a Sales Rep/Marketing Analyst. He is currently responsible for in-depth sales analysis, market research,  forecasting new sales, and creating new business opportunities.
Sales and Marketing Support
Additionally, our exceptional staff is comprised of analysts and account managers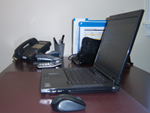 who work diligently to provide you with complete, up to date information on sales analysis, along with promotional, seasonal and advertisement tracking. Excellent support services include detailed order tracking, EDI order processing, invoicing and new item tracking. We maintain a hands-on approach to the daily needs of your business.