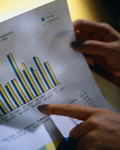 Develop Plan We will provide research and support to assist you in understanding the market opportunity and potential demand.
Product Plan Is your product ready to launch? We will assist with pricing and promotional strategies as well as forecasting inventories.
Develop Channel Strategy We will provide the timing needed by various class of trade channels. We have proven planning tools used to help make the launch successful.
Monitor Progress We have professional tracking tools developed to analyze weekly sales and inventory levels. We use these tools to ensure that we are working our original plan.
Do you have an idea or a project?
We will be happy to develop a dynamic strategy with you to bring your product to market! We look forward to hearing from you.